2018 Land Pride SB1064
$3,433.00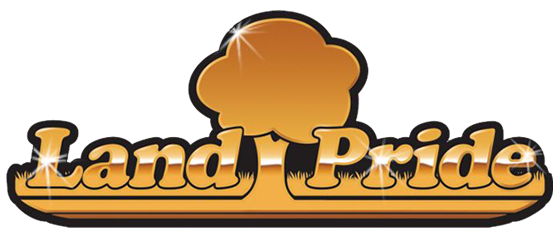 ---
IMG_20190321_133743
Location
Empire Tractor, Inc. - Cortland
Overview
---
Dealer Insights
**Please contact us for a custom quote - financing available!**

LAND PRIDE SB1064 64"SNOWBLOWER
WITH MANUAL CHUTE ROTATOR
OUTER SKID SHOES
Description
The SB10 Series Snow Blowers remove snow from driveways, parking lots, and sidewalks in general residential areas. The adjustable chute and deflector allow the operator to direct the snow where desired. With optional electric or hydraulic adjustments, the operator can stay on the tractor and rotate the chute as needed. The optional front cutting edge and inner or outer depth shoes can be purchased with all models to increase the life of the units.
Features
Quality Comer Gearbox: Provides long life, durability construction.
Greasable bearings: Less drag and extends life of unit.
Adjustable 3-point hitch: Operator may set the distance between tractor and Snow Blower to his/her preference.
Quick Hitch compatible: Makes for faster and easier hook-up to tractor.
Large main housing: Ability to handle large drifts.
Large impeller diameter: The ability to move and throw material farther.
Guarded discharge chute: Guards against operator putting his or her hands into the impeller
Bolt-on reversible lower wear bar (optional): Protects against wear on the auger housing and improves service life of the Snow Blower. The optional hardened steel wear bar last longer.
Gear driven chute rotator (optional): Allows choice of three rotator options: manual drive, electric actuator, or hydraulic motor.
Shearbolt protected impeller and auger (optional): Eliminates costly repairs.
Three skid shoe options (optional): Multiple surfaces allows you to pick the correct skid shoe for your application.
Specifications
Working Width: 64 in.
Overall Width: 65 3/4 in.
Weight: 494 lbs.
Tractor Horsepower: 18-59 HP
3-Point Hitch Category: Adjustable Cat. l
Quick Hitch Compatible: Yes
Main Housing Material: 12 Gauge
Side Plate Material: 3/16 in.
Chute Opening At Base: 8 in.
Impeller Diameter: 20 in.
Impeller Housing Depth: 6 in.
Number of Impeller Blades: 4
Auger Diameter: 14 in.
Number of Auger Paddles: 4
Gearbox Oil Capacity & Type: 1.06 Pints of SAE90W Gearlube
Drive Chain: #60 RC
Driveline Category: Cat. ll, Shearbolt protected
Driveline Shearbolt Size: M8 x 50 C1.6.6
Drive Shaft Shearbolt Size: 1/4 in. -20 Grade 5 bolt
Optional Equipment
Lower Wear Bar Construction: Bolt-on, reversible, and replaceable full length lower wear bar; Two options available: Hardened steel wear bar option or steel wear bar option
Lower Wear Bar Weight: 14 lbs.
Outer Skid Shoe & Weight: Bolt-on, adjustable & replaceable (8 lbs)
Outer Wear Bar & Weight: Bolt-on, adjustable & replaceable (14 lbs)
Inner Skid Shoe & Weight: In-board mounted on the rear, adjustable and replaceable (19 lbs)
Chute Rotation & Weight Manual: Gear & worm drive (10 lbs.)
Chute Rotation & Weight Electric: Gear drive (20 lbs.)
Chute Rotation & Weight Hydraulic: Gear drive (12 lbs)
Deflector & Weight Manual: Locking bar (2 lbs.)
Deflector & Weight Electric: Electric Actuator (25 lbs.)
Deflector & Weight Hydraulic: Hydraulic cylinder (32 lbs.)
Specs
General
Recommended HP

18-59 hp
Working Width

64 in.
Width

65 3/4 in.
Weight

494 lb.